NSS
About NSS
Under the development of Youth affairs and Sports of the Government of India.
National Service Scheme popularly known as
Launched in Gandhiji's Centenary year 1969.
Aimed at developing student's personality through community service.
Voluntary association of young people working for a campus-community linkage.
What we envisage
The programmes implemented in NSS Technical Cell was revamped as curriculum related NSS activities with a vision-'to mould 'Social Engineers' who knows the pulse of the community and would be able to act accordingly" Our motto is- 'to make the campuses community related and to reduce the space between the community and technical campuses'.
Need for NSS
In an age when relationships between individuals and organizations are getting more & more complex, it is not enough only to have an excellent academic record. Being good at number crunching and scoring high marks in subjects are not the only criteria for success in professional or personal life. The ability to deal with ones feelings and understand the feelings of others in any given situation helps one to complement knowledge with human values.
NSS activities are imparted to fine tune the students
attitudes, values, beliefs, motivation desires, feelings, eagerness to learn,
willingness to share and embrace new ideas, goal orientation, flexibility,
persuasion, futuristic thinking, compassion, and various skill sets of communication,
etiquette and manners so that they
NSS activities helps students will be able to
deal with different situations responsibility,
Strengthen the student from within.
Their skills empower them to understand "Who they are" and how best they can come across as competent individuals in any given situation. It helps the student to grow as a key leader in the establishment. Technical professionals need a combination of technical skills, business skills, and interpersonal skills. If a technically proficient Engineer is not willing to expand expertise into leadership, maybe he or she is not the best fit for an eventual Managerial role.
Annual Report 2022-23 – Click here
Annual Report 2021-22 – Click here
Annual Report 2020-21 – Click here
Activities from  AUGUST 2020 – SEPTEMBER 2020- clickhere
Activities from 4 JULY 2020 – August 2020 – clickhere
Activities from 3-JUNE-JULY-2020
Activities from MAY-2020
Activities from APRIL-2020
Activities from MARCH-2020
Activities from FEBRUARY-2020
Activities from JANUARY-2020
Activities from DECEMBER-2019
Activities from NOVEMBER-2019
Activities from OCTOBER-2019 – PART2
Activities from OCTOBER-2019 – PART1
Activities from SEPTEMBER-2019
Activities from AUGUST-2019
NSS celebrated Gandhi Jayanthi on Oct 2nd by cleaning MC road from Palavila to Thaikkadu near Pirappincode. The programme was organized by NSS unit of MBCET in association with Manickal Panchayath and St. John's Medical Village Pirappincode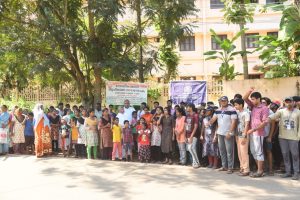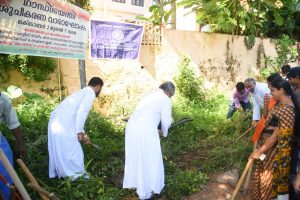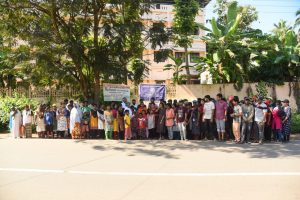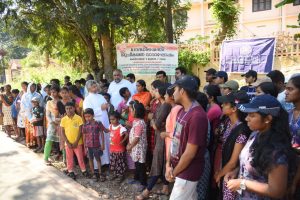 SOCIAL SERVICE CLUB
The Senate members on behalf of the College visited the Mar Gregorios Sneha veedu.
The social activities club remains very active and dedicated in its endeavors. It has recently developed a Blood Donor's Forum with more than a thousand students pledging to donate their blood as and when required. In addition, students donate their blood to patients admitted in RCC, SUT, KIMS, Medical colleges etc. The work among orphanages continues with fervor. The S1S2 students were actively interacting with NGOs in RCC offering financial help to the poor patients of the Pediatric Ward.
A group of first year students cut down their expenses for Christmas celebrations and donated the amount for the children's ward of RCC. They also contributed toys, clothes and old magazines to these children.