Student Clubs
PHOTOGRAPHY CLUB - FRAMES
PHOTOGRAPHY CLUB – FRAMES
Club Co-ordinator: Mr. Sherry Varghese George (EC)
Club Members: Mr. Arun J. S. (EC), Ms. Kiran Baby (CS), Ms. Aneena Babu (CE)
The Photography Club was started in 2009 and the purpose of this club is to promote creativity through photography. The club conducts photography workshops, photowalks etc. FRAMES not only gives the students a platform to nurture their talent in editing and photography but also networking with experts in the field of photography.
Check out the promotional campus tour video shoot done by FRAMES: https://www.youtube.com/watch?v=82ERrFd48Ew
For more details, check out our website @ www.tinyurl.com/framesmbcet
Google Developer Student Clubs (GDSC) MBCET
Google Developer Student Clubs (GDSC) MBCET
The Oratory club was formed to focus on and bring up public speaking activities in our college.
As a part of club activities a delegation of 29 students had participated in CET MUN'23. The following won awards:
1. Anand Pillai – High Commendation -AIPPM
2. Yash Chhalotre- Verbal Mention- AIPPM
3. Nandana Anand and Abhinav Dev – Verbal Mention – FSC
The core team members of our club are :
1. Yash Chhalotre – S2 EEE
2. Anand Pillai – S2 CSE
3. Shone C Achankunje – S2 ECE
Faculty members are :
1. Dr Veena Nair
2. Dr Archana P Das
3. Ms. Ammu Maria Ashok
4. Mr. Vinu V
GDSC 22-23 lead- Varsha Renjith(CSE 2020-2024)
Faculty In Charge
Mr Jinu Baby, Assistant Professor, EC
Instagram Page Link: https://instagram.com/ieeesbmbcet?igshid=OTk0YzhjMDVlZA==
To know more about us, visit our website (https://gdscmbcet.com/)
Google Developer Student Clubs powered by Google Developers is an initiative to expand their knowledge on developer technologies mainly through peer to peer learning environment, and gaining relevant industrial experience. GDSC Leads are selected every year by Google Developer Community after an application and shortlisting sprint. GDSC MBCET is inspired from Google Developers' Family and their aim is to help carve a niche for developers in and around the campus and enjoy doing it.
GDSC MBCET has made its prime vision to:
bridge the gap between theory and practice
empower students through peer to peer learning, being part of an all-inclusive community
promote a project-based learning approach.
GDSC MBCET was initiated by Aravind Venugopal, 2017-2021 ECE, in the year 2019 with the aim to create a developer ecosystem in the campus and an all-inclusive community culture. The community has got a bunch of passionate students in its core team who believe in the motto Learn | Collaborate | Grow. They organise bootcamps, study jams, project bashes, career development initiatives and community activities to empower students to recognise and achieve their goals.
Within a span of 2 years, GDSC MBCET was able to achieve an exponential growth curve, efficiently impacting 500+ students in college and almost 2000+ students across Kerala along the way as part of different activities and outreach programmes.
Check out our activities for the tenure 2020-21 presented through our digital diary, The Journey (https://rebrand.ly/gdscdiary)
To know more about us, visit our website (https://gdscmbcet.com/)
Advaith U, 2018-22 CSE (GDSC Lead, 2020-21)
Riya P Mathew, 2019-23 CSE (GDSC Lead 2021-22)
Google Developer Student Clubs (GDSC) MBCET
UXTopia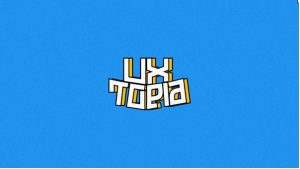 UXTopia was a week-long event, organised by GDSC MBCET to endorse different aspects of design in a unique combination among students. The event was conducted from 15 to 21 November, 2021 virtually. There were participants from around the nation as well as from other sides of the globe.
Study jam sessions were held for five days, and were handled by eminent  speakers like Miguel Cardona, Ayesha Rana, Charu Chauda, Evnisha Malani,  Arun J S, Joshin Samuel and Rahul Janardhan. The main focus was to get the participants familiar with the Figma as a UI/UX design tool, and delve more into various other aspects of design – Illustrations, UX Writing, Product Design etc. The in-event tasks helped them to work as a team and learn more progressively. 
The weekend was dedicated to design sprint, where the selected participants worked as design interns for one of the 10 hypothetical companies. Their knowledge and their skill sets were extensively tested. The outcome of the sprint was 11 UI/UX projects complete with case studies. 
By the end of this event every active participant got one complete project with a case study to showcase on their profiles, actual work experience, complete knowledge on the various aspects of design as well as the opportunity to connect with fellow design minds.
This design week was further sponsored by eminent companies like Figma, Mobbin, icons8 and StreamYard, and was one the biggest events organised by GDSC MBCET
DEBATE CLUB
DEBATE CLUB
MBCET Debate club had its first gathering on 09-Feb 2017. Then onwards the cell has organized weekly discussions and debates on socially relevant issues and events, thereby creating a socially informed student community. The cell also aims at providing sessions on Interview skills and Group discussion; that started off with a brief introductory session on Public Speaking and Presentation techniques.
Office bearers of the club are:
Chairman: Harikrishnan Jayan Menon, S6 ME
Club-in-Charge: Mr AkhilRaj S. R. – APCE
Faculty Representatives:
Mr. Tom George- APCE
Ms. Anita A. – APCE
Ms. Swapna P. S. -APEC
Mr. Sherry Varghese George – APEC
Mr. Bobin Saji George – APME
Ms. Aswathy Ravikumar- APCS
Mr. Arun S. Mathew – APEE
NATURE CLUB
NATURE CLUB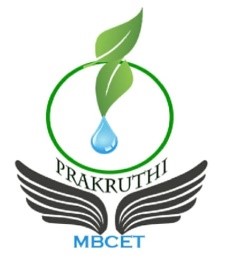 NATURE CLUB (PRAKRUTHI)
"The Greatest Threat to Nature is to believe that someone else will save it."
Realizing this, "Prakruthi", the Nature club of Mar Baselios College of Engineering and Technology has always been committed in sensitizing the students on issues related to Environment. The main objective of the nature club is to create awareness among students on the need for environmental protection, conservation of our resources and to make our campus green and eco-friendly.
Nature Clubs bring students closer to nature and make them realize the importance of maintaining an eco-friendly environment. The Nature Club believes that nature teaches life's lessons in its own subtle ways and enables our youth to share their responsibilities in preserving a healthy environment and to take steps to avoid environmental degradation in their individual capacity as well as in a group. We empower and sensitise our students on issues related to environmental degradation and take up meaningful environmental activities and projects.
Faculty Co-ordinator
Dr. Jaya S Pillai, Assistant Professor, Department of Civil Engineering
Student Co-ordinator
Mr. Alan A. Vincent, S6 CE1
NATURE CLUB REPORT 2022-23 – Clickhere
NATURE CLUB REPORT 2021-22 – Clickhere
NATURE CLUB REPORT 2020-21 – Clickhere
NATURE CLUB REPORT 2019-20 – Clickhere
NATURE CLUB REPORT 2018-19 – Clickhere
Public Speaking Club
The Oratory club was formed to focus on and bring up public speaking activities in our college.
As a part of club activities a delegation of 29 students had participated in CET MUN'23. The following won awards:
1. Anand Pillai – High Commendation -AIPPM
2. Yash Chhalotre- Verbal Mention- AIPPM
3. Nandana Anand and Abhinav Dev – Verbal Mention – FSC
The core team members of our club are :
1. Yash Chhalotre – S2 EEE
2. Anand Pillai – S2 CSE
3. Shone C Achankunje – S2 ECE
Faculty members are :
1. Dr Veena Nair
2. Dr Archana P Das
3. Ms. Ammu Maria Ashok
4. Mr. Vinu V
MUSIC CLUB – RAGAM
MUSIC CLUB – RAGAM
Ragam- The MBCET music club envisions to enrich Students' experience, by encouraging involvement and providing platform for the Students and Faculty Members to expose and widen their various musical talent as well as knowledge. The Music Club is open to all Faculty Members and Students who are interested in music. The purpose of this club is to promote participation of students in the development and enjoyment of their talents in the field of Music.
Strength of club: 148 members
Faculty in-charge: Dr. Shalu George K, Associate Professor, EED.
Core Committe Members:
1. Ashwin A (S5 CS2)
2. Remya Krishnan (S5 EE1)
3. Bharath S Krishnan (S5 ME1)
4. Jonah Jacob Panicker (S5 EC2)
5. Ganesh G S (S5 CE1)
Faculty Members:
Prof. Joseph Cherian (S&H)
Ms. Sruthi Janardhanan (S&H)
Dr. Jisha S V (HoD, CED)
Dr. Alice Thomas (CED)
Ms. Sangeetha Sajeev (CED)
Dr. Anne Dickson (CSED)
Ms. Anjali S (CSED)
Ms. Jayalekshmi J (CSED)
Ms. Shilpa Susan Peter (EED)
Ms. Shilpa George (EED)
Ms. Neetha Chandran (EED)
Dr. M. J. Jayashree (IQAC Coordinator, Professor, ECED)
Mr. Anoop K Johnson (ECED)
Ms. Amritha B J (ECED)
Mr. Alen K Johnson (MED)
2022-23
2021-22
2016-17
The music club co-ordinated an event – "SWARALAYAM" on 18-11-2016 at the amenity centre in which the student members of the club from various departments showcased their musical talents.
The faculty members of the club made a musical performance at the MBCET alumni gathering held on 23-12-2016 at OAT.
The club conducted a musical program in view of the Valentines day celebrations at OAT on 17-02-2017.
A musical workshop led by Mr. Sachin Shankor Mannath from KM College of Music and Technology, Chennai which will take place on the 06-05-17 is an upcoming event of the club.
Performing Arts Club
            Performing Arts club was launched on 2017 and ever since then the club has made sure that it has stuck to its vision of promoting and engaging students in all disciplines of performing arts.
              The club conducts various programs to give opportunities to students to express their talents and passion. Club also gives a platform for students to nurture their art and explore new forms by conducting workshops on different performing arts.
            Meetings are being held at regular intervals to evaluate club activities and plan for future events. Performing arts club wishes to organize events periodically so as to engage students in activities beyond just academics to keep their minds fresh and rejuvenated.
         Performing arts club also acts as a forum for students to discuss art and its development and it aims to bring out new talents from MBCET.
Faculty in charge :Ms. Akhila A M, AP, CED
Student Co-ordinator:  Basil Anil
FOSS Club
         Free and Open Source Software (FOSS) are those software that are liberally licensed to grant users the freedom to run the program for any purpose, to study and modify the program, and to redistribute copies of either the original or modified program (without having to pay royalties to previous developers). The main objective of the club is to adopt and promote the Free and Open Source Software.It can include both the system software as well as the application software. System Software include- GNU/Linux, Apache Web Server, BSD etc. and Application Software include OpenOffice, Gimp, TeX and LaTeX typesetting systems etc.
CREATIVE WRITING CLUB
CREATIVE WRITING CLUB
The Creative Writing Club of MBCET came into existence in 3rd November 2016. Students interested in creative writing in English, Hindi and Malayalam is eligible for membership. The club was named as "Akharakkoottam". Club meetings were held on every Tuesdays.
The important activities of the club:
Publication of a Manuscript Magazine
Literary calendar 2017
Display of Creative Writing Pieces  by members of the club
Weekly Presentations of literary contributions by teachers and students.
To create an awareness among the members about creative writing and to pay tributes to eminent writers. The following days were observed Khalil Gibran Day, O. V. Vijayan Day, and Shakespeare Day.
World Poetry Day was observed on 21st March 2017. Members greeted all the faculty members with greeting cards containing poetic quotes.
The highlight of the club activity is the add on course- "Creative and Technical Writing" offered to the members of the club.
YOGA CLUB
YOGA CLUB
"Yoga is the journey of the self through the self to the self".
Yoga has been gaining immense popularity due to the short-term as well as long-term benefits that it provides. The aims of the yoga enthusiasts are extremely varied. Some are particularly inspired by the spiritual element that yoga provides; others by the increased fitness and flexibility that it results in. Some people find solutions to suffering from varied health disorders and there are others who achieve an all-round development of a calm-stress free mind and a fit body.
Our college proudly supports yoga through club activities. Hours a day sitting at desk or more hours doing homework cause a young body to tense up. Social and family pressures and unfortunately, anxiety, abuse and bullying also take their toll. Stress is a major obstacle to academic achievement, and yoga's stress relief powers have been shown to boost student performance.
Yoga and Meditation club in our college has its activities going on actively. Club conducts the activities once in a week. The activity includes theoretical, practical classes and convey knowledge about importance of yoga and meditation under the guidance of trained teachers who has about 10 years of experience. While we may speak different languages and come from different states, our problems and questions about life are similar. Modern science has made great strides in helping us improve our standard of living, it has lacked in a holistic approach to help people overcome pain in life and gain lasting happiness. Each of us are on a spiritual journey with life lessons to learn. For those of us who are conscious of spiritual journey and want to progress spiritually, yoga and meditation club would like to help by providing you with a road map so that you can make the best use of every precious moment of your life.
Yoga and Meditation club activity have been conducted weekly one hour. Which includes Meditations, Pranayama- a process of directing energy in our body, Yoga postures and Sooryanamaskara. Yoga is not a religion; it is a way of living that aims towards a healthy mind in a healthy body.
THEATRE CLUB
THEATRE CLUB
Many institutes of excellence have developed many multifaceted enigmas. Theatre has been always considered as an elite device used to bring forth the attention to burning issues through humour, satire, monologues and other similar subtle theatrical expressions
nstitutes of global repute have often formed unofficial theatre groups. The most famous amongst them being The Monty Python and the Flying Circus associated with Oxford university. MBCET is also in our own league in developing well formed individuals and has thus started a theatre club which acts as earth to bring out the creative energies of its students. Though small in size we hope to entertain and tickle the grey matter through few activities like a contemporary skit planned in the near future.
TENSORZ CLUB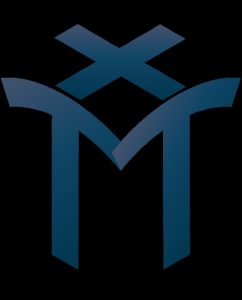 Tensorz Club is a place where students get an opportunity to express themselves and unleash their true potential in terms of soft skills which is a necessity in today's world.
Tensorz Club truly believes that everyone can improve with little moulding provided and the effort that they put in. One cannot simply stand out, they need to have a lot of courage and confidence to raise their opinions and voice out what they really desire.
This club acts as a foundation and as an advisor for students who desire to excel in their respective fields. By having them complete tasks and perform activities which enhances their vocabulary skills, presentation skills and communicative skills, we prepare them to face the world and show what they truly are.
The knowledge gained at Tensorz will prepare them for interviews, inviting more opportunities and will help to find themselves in an easy position and soar to greater heights
The Tensorz Club is thrilled to announce that we are back in action. We have recently formed a new core team that brings together passionate individuals dedicated to achieving our club's mission and goals. Our new OB team: Sam (S4 CS1), Sophy Maria Joy (S4 EE) Sweta (S4CE2), Hashna (S4 CE2) ,Deanne Rodricks (S4 CS2)
We have carefully planned a series of activities that will engage students and create awareness about our club. These activities will serve as stepping stones towards larger initiatives in the future. Our goal is to reconnect with students, demonstrate the values we bring, and encourage them to join our efforts to help them develop their capabilities and become better professionals
Tensorz Core Team
Dr. Veena Nair (Staff Coordinator ): Assistant Professor in the Department of Science and Humanities
Mr William George (Co-founder of Tensorz ) : S8, ME2
Mr Aaditya Radhakrishnan (Co-founder of Tensorz ) : S8, ME2
Ms Devi Suresh (Co-founder of Tensorz ) : S8, CS1
Ms Anamikaa Nair : S4, EC2
Mr Aswen AM : S4, EC2
Mr Faizan Ahamed Dawood Majahar : S4, EC2
Ms Sanna Pramod : S4, CS1
New OB
Ms. A. Samyukta Syam, S2 EE
Mr. Ansen Lovejen, S2 EC
Ms. Athena S, S2 CE1
Ms. Megha, S4 CE1
Mr. Mohammad Rawther, S2 ME