Winners of Hac'KP 2021 – 5th Edition of Hackathon organized by Kerala Police Cyberdome
Hac'KP 2021 began its journey with hundreds on board with its mission to demystify the Dark Web. After many screening rounds, 24 were chosen to move ahead with the guidance and support of mentors. The finalists developed Grapnel 1.0, aimed to deliver smart solutions focusing cyber crimes in the DarkWeb.
The launch of platform and awards ceremony was held at Mind Auditorium, Police Training College on 4th September 2021 from 5 pm onwards inaugurated by the Hon'ble Chief Minister of Kerala, Shri. Pinarayi Vijayan.
The winners from MBCET are:
Rahul Sunil – S6 CS1
Paliyath S. Aju – S6 CS2
Ajay John Abraham – S6 CS2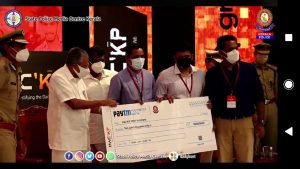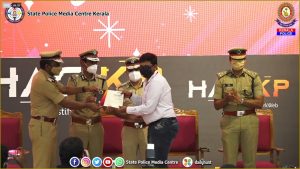 Congratulations Team