Training & Placement
The objective of the Training & Placement Unit (TPU) is to mould the students to meet the corporate expectation and to place them in reputed companies. Guidance is provided for students who aim for higher studies after the Engineering course.
The Training Programme [MBCET – Value added Skill Development & Technical Communication Program] is included as part of the Degree course right from the First Semester.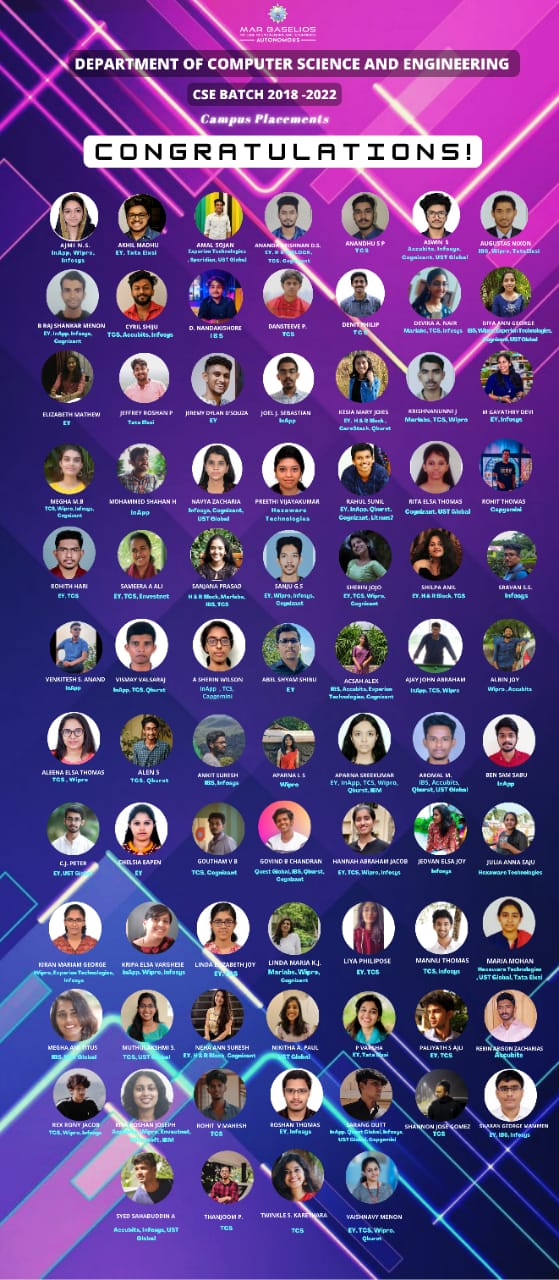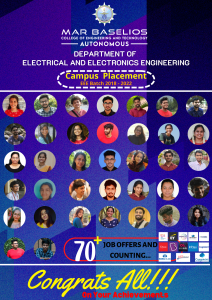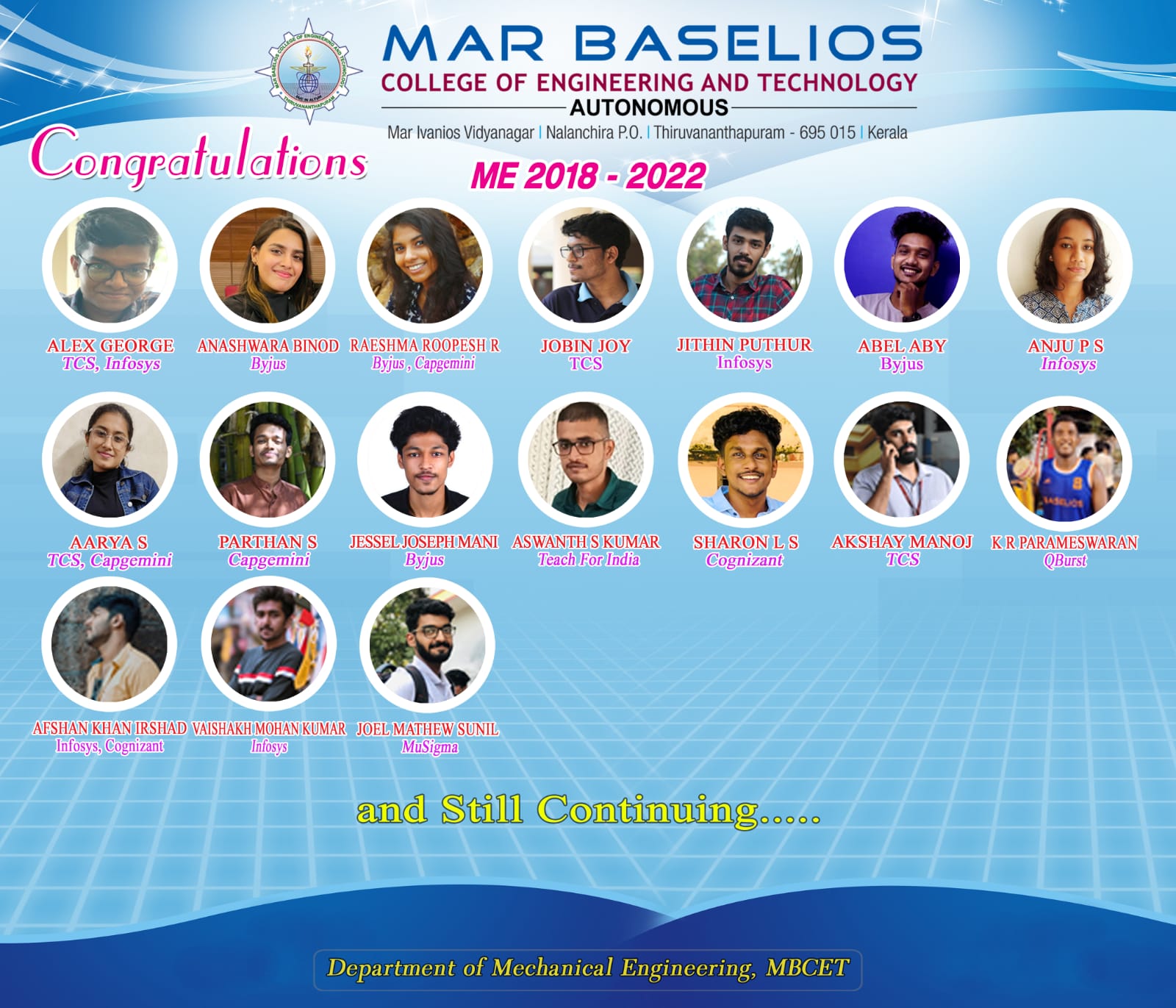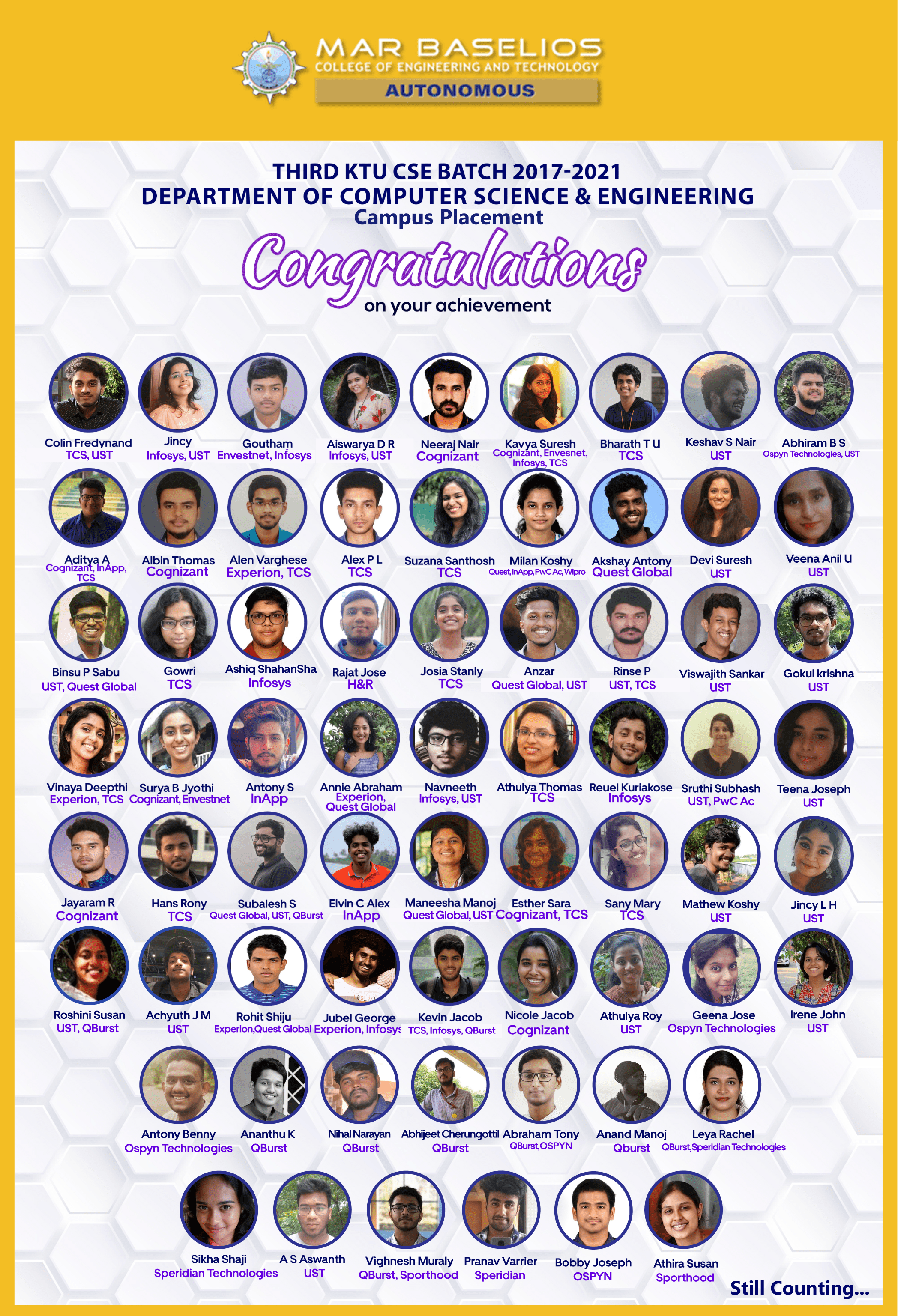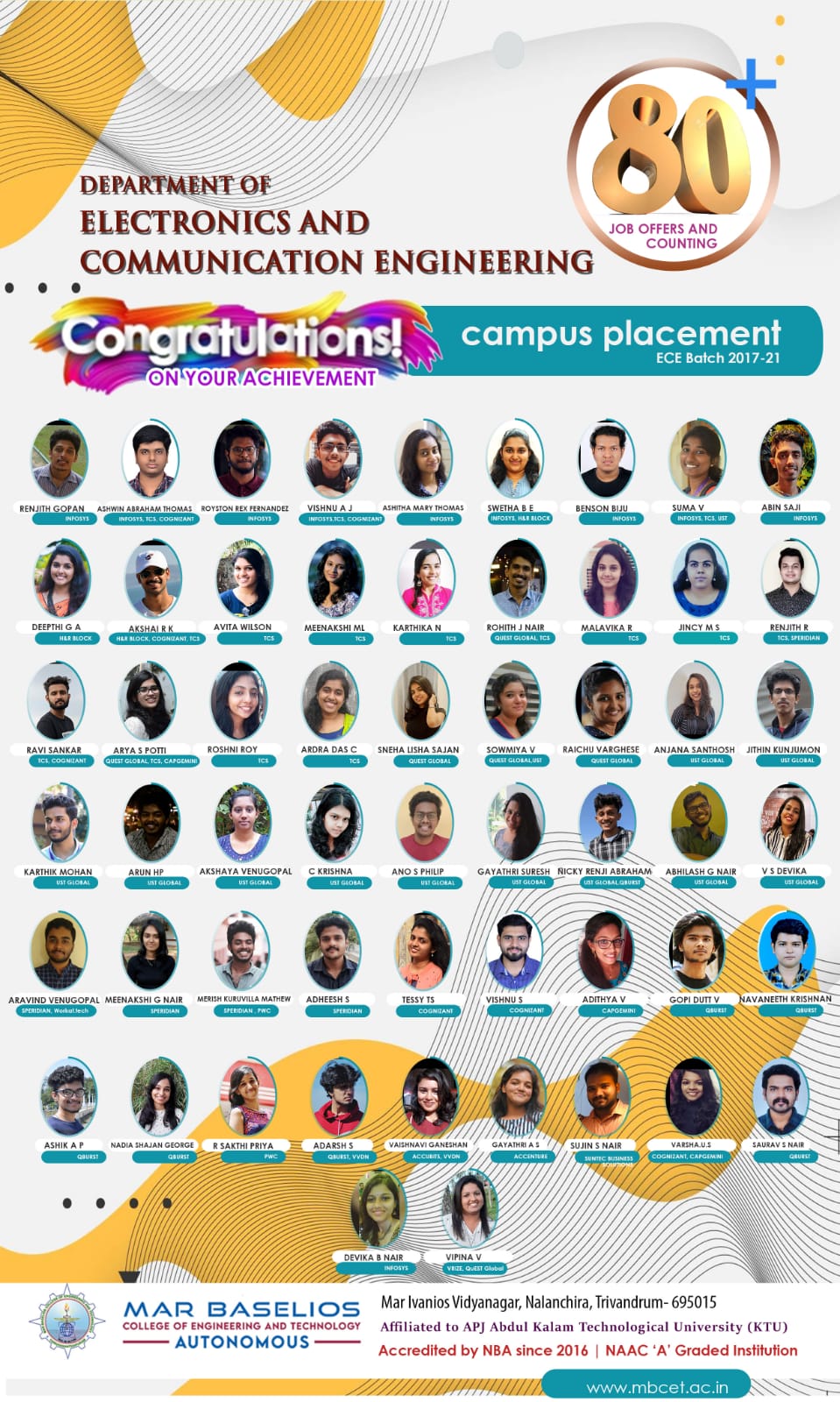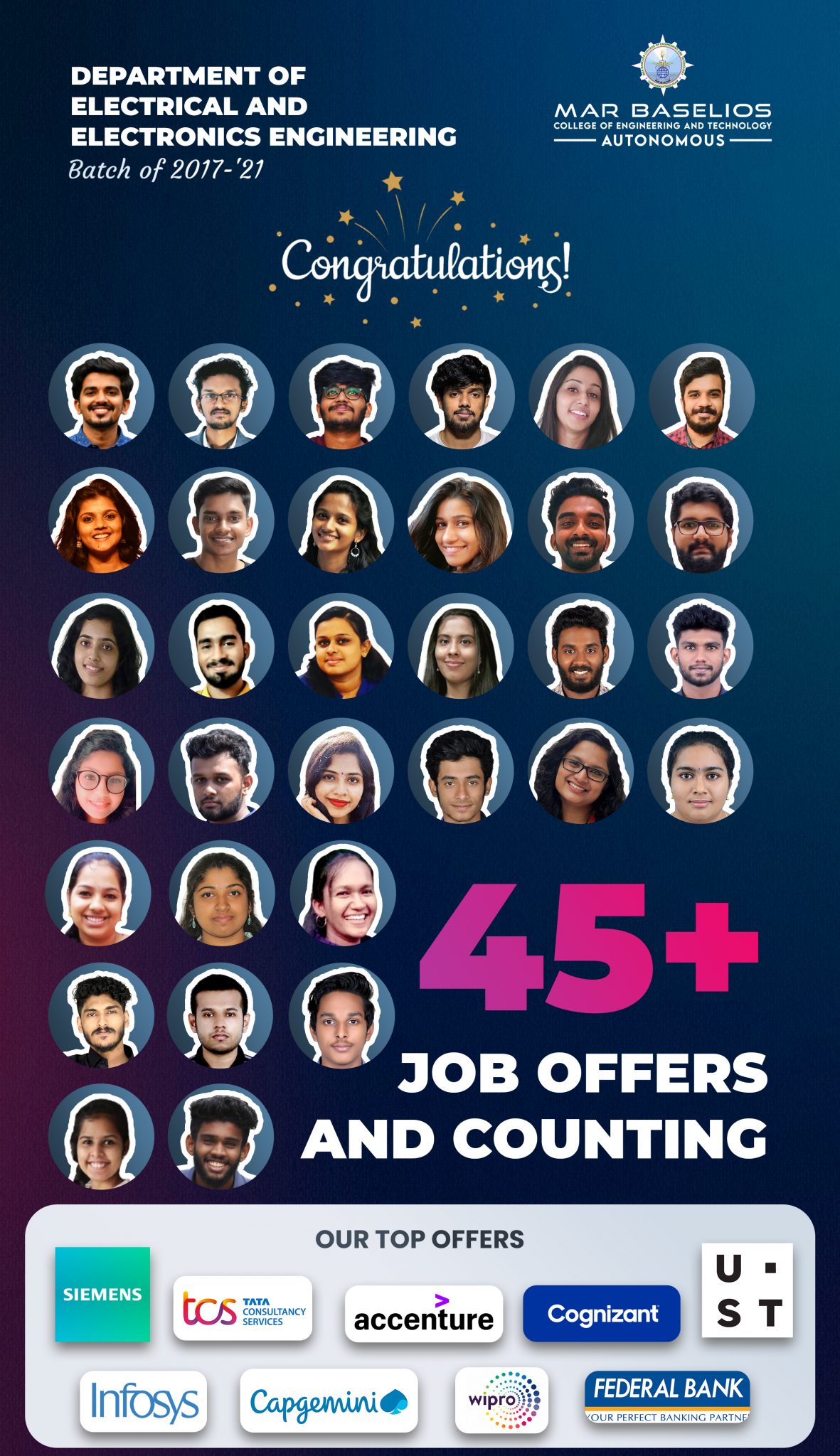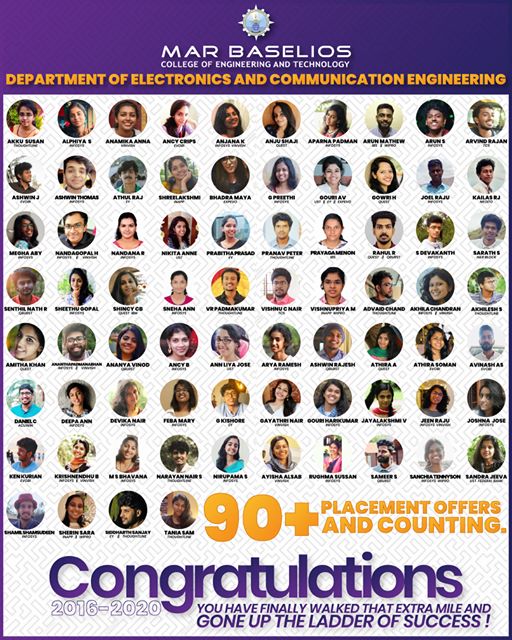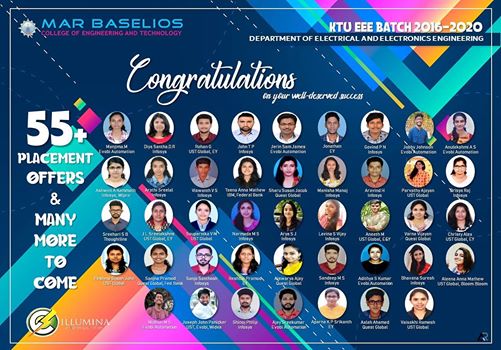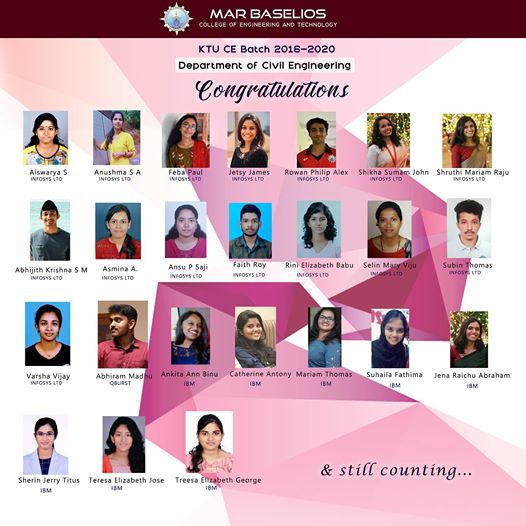 The Team
Expert-Communication Skills:
Dr Shobha Theresa George
Dr. George Zachariah
Mr. Reney Varghese
Ms Remya Lekshmi
Ms Hima Sebastian
Our Recruiters