Teaching Learning Centre and Department of Civil Engineering, Mar Baselios College of Engineering and Technology is organizing a Workshop on Effective Online Teaching Tools for Faculty in Engineering.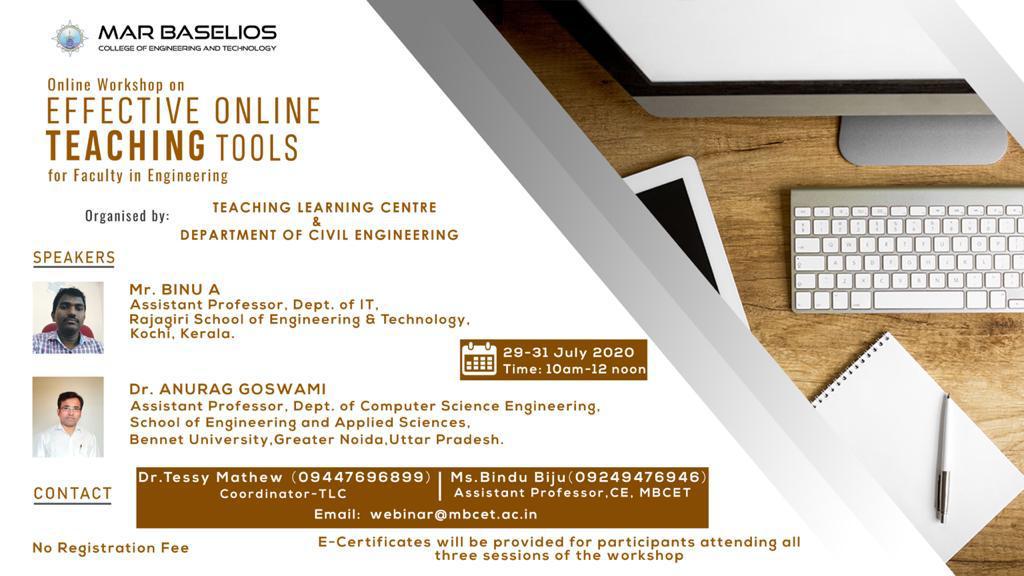 Dates: 29, 30, 31 July 2020
Time: 10 am – 12 noon
Resource Persons: Mr. Binu A, RSET and Dr. Anurag Goswami, Bennett University.
NO registration fee.
E-Certificates will be provided for participants attending all three sessions of the workshop.
Please register using the following link:
https://tinyurl.com/TLC-MBCET-register
Sessions will be conducted online through Zoom.
For any clarifications,
Contact
Dr. Tessy Mathew
Coordinator (TLC) Mobile: 09447696899
Ms. Bindu Biju, AP, CE, MBCET
Mobile: 09249476946
Email: [email protected]